If this is your facebook friend, why would you want to hack them? I'm sure as a friend; they will tell you anything that you want to know.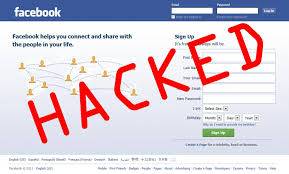 There is a chance that if you do this it will go unnoticed, I understand that. However, if your friend decides to prosecute - and many people would - you can be prosecuted under the Computer Misuse Act 1990.
You may or may not go to prison, probably not in all fairness, but the police will seize your computer and you will have a criminal record for the rest of your life.
Maybe your friend has something interesting that you just have to find out. 
However, I have to say, that there is no way I would be risking a criminal record and possibly a jail term for something I could either ask him, or is none of my business in the first place.
I don't mean to be rude, just some friendly advice.