If you want to burn videos to a DVD the first thing you need to check is that your computer has a DVD-RW drive. Most modern computers do, unless you have a netbook (one of the smaller laptops which don't have CD/DVD drives).
Next you will need to download some DVD burning software. There are lots of different options out there, but they all do pretty much the same thing, and you shouldn't need to pay for it, the free ones should do everything you need.
I have a mac, and use iDVD as it integrates nicely with iTunes, iPhoto etc.
If you have a Windows machine, a good one is ImgBurn, which again is free, and really easy to use.
"How" you actually do it will depend on which software you have, but it is usually as straight forward as selecting the file you want to burn and clicking Go.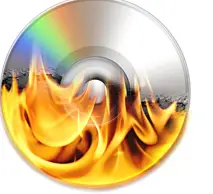 There will be different options in terms of quality and file type, I wouldn't worry about this too much unless you are very concerned with the movie looking incredible when you play it on your TV.
To be honest, if you want to burn a movie on to one standard DVD, you aren't going to get HD quality anyway.
If high definition is what you want, then I would advise buying the film on Blu-Ray, but if you're okay with "pretty good quality", then you won't be disappointed by your burnt dvd.