If you've lost the codes for your Sharper Image jumbo remote control, there are several specialist online sites that can help.
One, jumboremotecontrol.com, is dedicated to the device, and has a list of TV codes and a downloadable user's manual.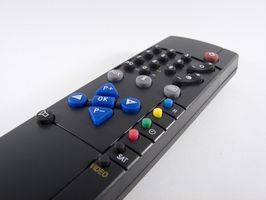 You could also try the manufacturer's customer service department, on
1-877-714-7444
, or email them via their
sharperimage.com
.
Alternatively, you could try one of the online repositories for remote control or electronic appliance manuals, such as remotecentral.com/manuals or tv.manualsonline.com.
If you're still struggling for a manual or the codes, you could join one of the online appliance fixing communities such as fixya.com or forums.androidcentral.com.
To look at the answers to a similar Blurtit question, go to: The Sharper Image Jumbo Universal Remote Code For Panasonic, Can You Help?
There are a number of appliance specialists on YouTube, providing films of how to program universal remotes, such as Expert Village. Here's one of their guides on remote controls: