Cabela's Outdoors Adventures promises to cut out the hard work that goes into planning a hunting trip. They strive to offer an unforgettable outdoor adventure, which maximizes the potential for seeing wild game.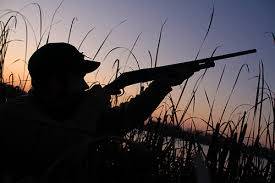 Cabela's Outdoors Adventures mission statement
Cabela's Outdoors Adventures assure their customers that they have the most highly trained staff who will ensure maximum safety on any trip
The experienced staff will also impart their wisdom, know how to handle any situation, and give customers an enjoyable trip, even if there is no trophy to bring home
They promise that each trip will be a unique experience, and an opportunity to have a rewarding outdoor holiday
Customers will be provided with the highest quality equipment
They strive to cut out the middle man, and provide their customers with everything they need to have a high quality fishing and hunting experience
You can watch the video below which explains from the horse's mouth what Cabela's Outdoors Adventures is all about.
Of course a company's mission statement is important, but personally I'd also do some research to find out how their customers found their experience. You can usually find reviews on travel forums, and these opinions will often be more honest.