To write an email in Gmail (also known as GoogleMail), first you must be signed into your inbox.
Once you're in your email inbox, go to the top left corner and click 'compose'. A box should pop up on your right, and all you need to do is insert the recipient's email address, add a subject line, add the main body of the email, then click send.
for more detail, here' a "step-by-step" guide to writing emails in gmail:
1. Go to Google. Click 'Gmail' to go to your email inbox.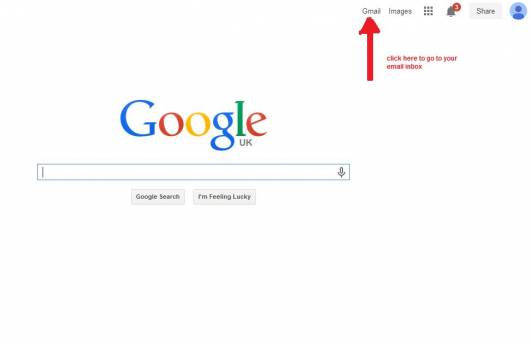 2. The loading message should then come up. It means your inbox is loading. Your name, or the email name you specified upon signing up should be in the blank gap before '@gmail.com'.
This usually takes 10 seconds, but for slow networks it may take longer.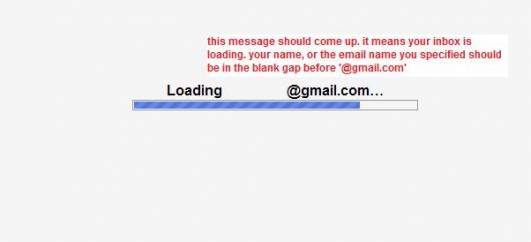 Once your inbox has loaded, click 'compose' in the top left-hand corner. This will bring up a new message for you to edit.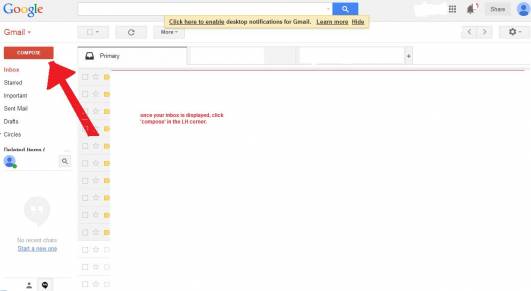 When this new message box pops up, you can start creating your email.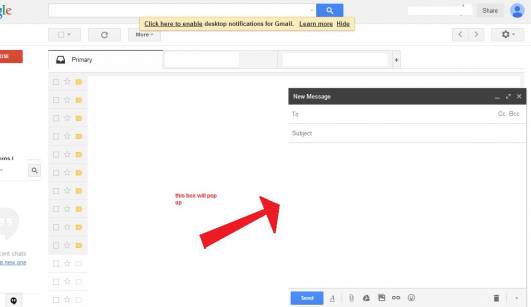 The new message allows you to insert the recipient's email address, put a subject/topic title in (outlining the reason for the message), and add content to the body. You can also add attachments.
The paperclip icon in Gmail lets you attach files like Word documents, or PowerPoint presentations, even video files.
The mountain icon lets you attach photos, which you can do by providing a link to the image, or uploading it from your computer.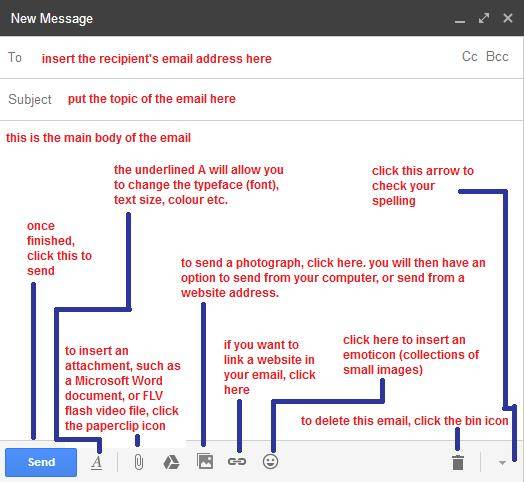 Once you have composed and sent your email, it should appear in your 'Sent Mail' folder within a few minutes. If it is not there, either try sending the message again, or look for the 'Outbox' tab.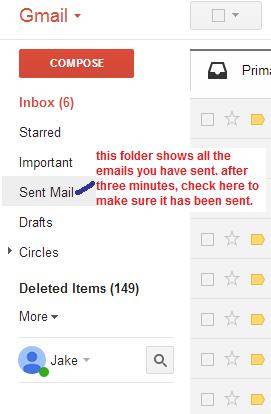 Still need help? This easy video tutorial will show you what I mean.