2 Answers
Install cydia source cydia.myrepospace.com/iandrohacks and then search for snapchat hack 7.0.5 the latest snapchat version
The Snapchat "hack" using ifile is pretty simple:
Jailbreak your phone (you will need to do this in order to access Cydia, the marketstore for apps that have NOT been approved by Apple)
Download iFile - a program which lets you access and view files systems on your phone that you wouldn't normally be able to navigate.
The Snapchat app contains a folder called /temp.
This is where images that have been sent to you remain on your device. With iFile, you can access them, view them, rename them or even send them to other people.
This is the easiest and cheapest way to 'hack' Snapchat in order to get hold of pictures and photos that the sender would assume have been deleted.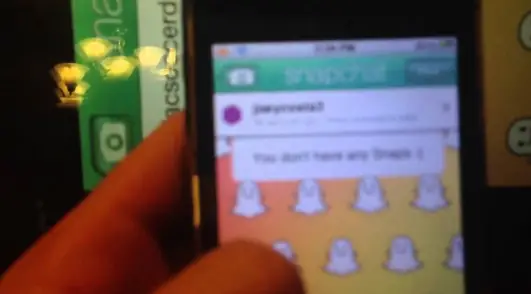 Of course you could just screenshot the original message, but they'd find out about that thanks to the annoying alerts that Snapchat sends users when you screenshot their messages!