My first ever phone was a Motorola c520. I got it for my birthday in 1999. It could only send texts that were shorter than the Twitter count and could make phone calls. That was it! But, I freakin' loved it.
Second was the famous Nokia 3210. Purchased second hand from a friend in 2000, I remember being bowled over by the silent function and the fact I could change fascia's ! What a revolution!
After this, it was the Philips Savvy, with its key features being an amazing game that predicted your mood and love life and things like that.
I then went to a Sagem MW 3020. This was the most random phone I think I ever owned. It sent texts had a very early version of mobile called WAP. Plus, it was tiny and weighed nothing (I often lost it!).
As 2004 rolled around, I upgraded to the Nokia 3310 (haha), and this was the time that I first fell victim to a serious Snake addiction. Man. What a game.
I jumped forward with the Nokia 6230 in 2005 and then, 18 months later, upgraded to the 6230i. These phones were the first ones I owned that had video capability (albeit 30 seconds at a time!)
After my 6230i packed in 2 years later, I owned a Nokia E65. This sliding phone was my first smartphone. For the first time, I was able to send email from my phone, take higher quality pics and browse the internet. It was rubbish though, and malfunctioned within 6 months.
Because of the crappy E65, I lost faith in the smartphone idea, and went back to old skool, this time getting the simple (and my only candybar phone) Nokia 6300. I had this phone from 2006-2009, and it never let me down. It was the last brilliant Nokia I owned.
2009 came around and, with all the hype about iPhones and Blackberry's, I decided to ditch the ole reliable Nokia and bought...another Nokia! Ha! I wasn't ready to part with the brand I had been so loyal to for so long. I bought the Nokia 5800 Xpress Music. It was my first touch screen phone and it came with a freakin' stylus! It was also the first time I encountered apps (albeit crap ones from the Ovi Store!) I remember choosing this over the iPhone 2G because it was dubbed 'the iPhone killer'...boy did I eat humble pie!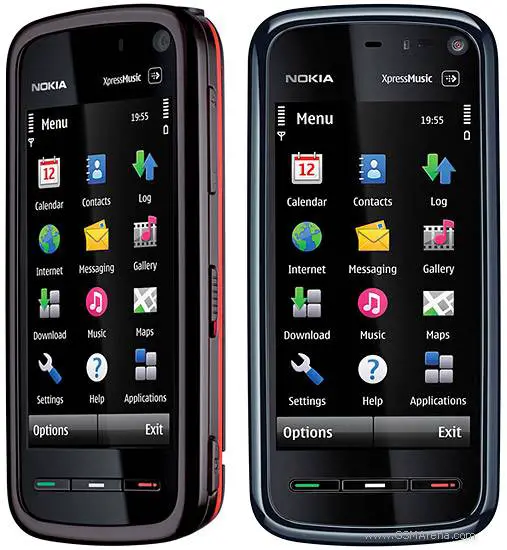 The phone lasted just over a year before the plastic touch screen died and the buttons stopped working. It was a really rubbish phone.
Summer of 2010, I parted ways with Nokia after almost a decade of enjoying their phones, and bought the iPhone 3GS. Everything else faded into obscurity. It was love at first sight.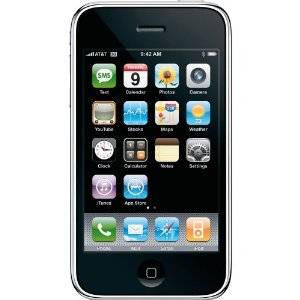 I still have my 3GS. 3 wonderful years of reliable, solid phone use. I can't imagine a time where apps and internet browsing and tweeting didn't exist. Sadly, the phone is starting to fall apart a bit. I've lost my power button, the charging dock is a bit cracks and it's gotten really slow in the last 6 months.
With my birthday around the corner, I've dropped some iPhone 5 hints to my fiance! Fingers crossed.
What's YOUR mobile phone history? Don't be shy...break out the bricks!