The Music Player on the Nokia 5130 is usually controlled by the volume keys so I can imagine how frustrating it is if these aren't working, hopefully I can help.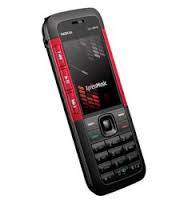 The best thing I can suggest it to try taking the battery out for about 10 minutes or so and then restarting the phone. If that doesn't work try resetting the phone using the following method but be sure to back up your data first:
Enter *#7370# on the phones keypad.
When it asks for a security code this should be the standard 12345 unless you have changed it.
Another thing you could try is to update the firmware but if you don't know what you are doing it might be worth skipping that step and taking it to a Nokia care point where they will hopefully be able to help you further.
Of course your network might be able to help too, if they have a shop on the High Street I would take it into them and ask if they can help, if not they may be able to send it away for you and loan you a spare phone while it is being repaired.
I really hope you get it working soon.