Unfortunately, there is no way to get Boost Mobile Call Tones for free as Boost Mobile charge for this service, so to try and bypass that would be against their terms of service.
I am sure they will have tracking methods in place to find out if people try to cheat the system, and you could end up in trouble.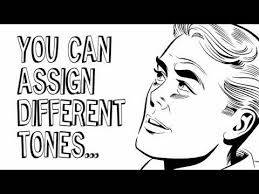 Yes, there are sites that offer free ringtones, but to be honest, the quality of these usually seems very low, and there is always a risk of getting a virus that could prove very costly.
It's honestly worth paying for tones, especially given that you probably won't change a tone more than perhaps monthly, so it really shouldn't cost a lot.
Obviously the Boost Mobile Call Tones app is free to download, and from time to time they have special offers.
At the moment, they are offering a free one-month trial of their Ringback tone subscription, so this is probably the time to join and take advantage of this. Maybe it will be so good that you decide it is worth the subscription which is only 99c per month
Most tones seem to be $1.99 but there is another offer right now which allows you to have five tones for $5.
Of course, there are other ringtone apps on the Play Store that are compatible with Boost Mobile too, so I've created a list of ones to look out for:
Ringtone apps for Boost Mobile