Beats Music is a music streaming app much like Spotify (but is only available in the US at the this point).
Anything that involves streaming requires an internet connection, but you don't necessarily need WiFi - you can use the 3G/4G data that comes with your cell phone package.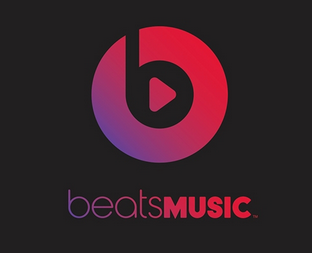 Things to consider when using Beats
If you have access to WiFi, great, use it. It's quicker, and more reliable, and won't eat into your cell data that you might want to use for other things when you're on the go, like browsing the web, WhatsApp etc. (Streaming music is fairly data hungry, so you'll comfortably get through 500MB to a couple of GBs if you're listening every day).
Check out your data package. Don't assume that what you have will be enough to get you through the month, because it'll be annoying if you run out!
Alternatives to Beats if you don't have WiFi
If you don't regularly have access to WiFi or lots of data to burn through, Beats Music lets you download some of your favourite tracks so you can listen to them offline. Score! Just be aware that if you cancel your Beats Music subscription, you won't be able to access them any longer. It's not like iTunes where the tracks are yours to keep.