Most people use Steam as a gaming forum to play any of the 3,500 different games hosted by Steam. Other account holders also upload content or join in the chat with Steam's 75 million registered users.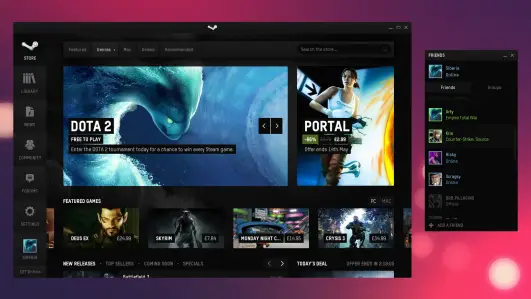 Steam supports PC, Linux and Mac users, and many of the games on offer can be played on multiple platforms, enabling friends using different platforms to join in the fun. Games can be played offline, on your phone or even via your television. 
Other Ways to Use Your Steam Account:
Steam offers a patching system to enable updates to be processed smoothly, a voting system for independent games (in the hope of seeing them receive mainstream releases) and the Steam Workshop, where gamers and developers can create, modify and upload their creations for Workshop-compatible games and share those modifications with everyone.
Many of the games available on Steam are good for kids to use, from an educational perspective. Games like DIY Nano, Science Buddies, Kerbal Space Program and Codeacademy can teach kids a lot about science, crafts and computing.
Here's a guide to some of the best free games on Steam: