If you need help programming your Zenith AKB36157102 Digital Converter remote, there are plenty of places online to turn to.
For example, fixya.com, a general electronics/mechanical problem site, has a thread dedicated to your problem here.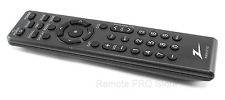 If your remote is still giving you problems however, try
avsforum.com
, which has also offered advice on the Zenith AKB36157102 remote in the past. As with most online forums, you will need to join up before you can post a question asking for advice.
Are you having difficulties with your remote because you have lost the manual? If so, there are online manual 'libraries' and forums who can assist. You might find downloadable versions, or manuals for sale, at tv.manualsonline.com or retrevo.com.
If you want a new Zenith remote, go to remotebarn.us or replacementremotes.com, who advertise the Zenith remote in this YouTube film: