No Uber does not charge per person. Just like a regular cab, it charges by a combination of time and distance.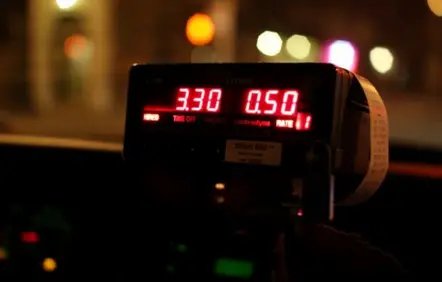 That said, Uber's rates are a little more complicated than your average cab, as there are different options available:
UberX: This is the low-cost option. When you make your booking and select UberX, you will receive a regular Sedan car with room for up to 4 passengers.
UberBLACK: This option means you will receive a "high end" luxury sedan, and is more similar to a limo service than a taxi, which is reflected in the charges.
UberXL: Great if you are travelling in a large group or have large items to move as you'll get a car with seating for up to 6 people. It costs a little more than UberX, but not as much as UberBLACK.
UberSUV: Exactly what it sounds like- you get a big swanky SUV! This is the most expensive option of all of Uber's vehicles.
UberT: Hails regular taxis to your location. Basically like taking a cab (payment is not handled through the app).