3 Answers

I got caught out by this the other day - my friend asked me why I screenshotted her, when I really hadn't! Embarrassing!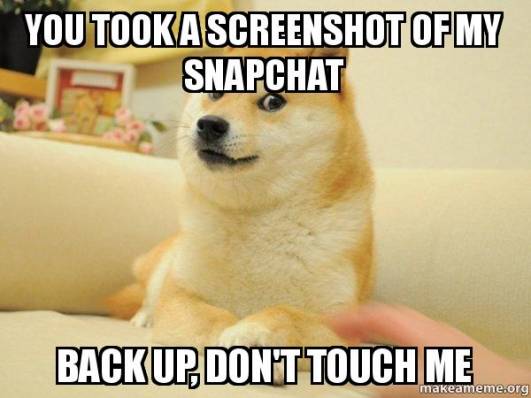 As Kass said, it is usually a glitch with the Snapchat app, and it can usually be resolved by uninstalling and re-installing the app. Apparently, it can be the way you tap on the screen when you view a snap that makes it show that you screenshot - perhaps if you double-tap really quickly without the app registering it properly.
I'm pretty sure that's what happened to me.
If you think you might have some kind of malware on your phone, it's probably best to get some anti-virus software like AVG Mobile Security which can run scans and remove anything that might be causing you to unknowingly screenshot.
If neither uninstalling nor running anti-virus scans stops Snapchat from telling your friends you're screenshotting, I guess all you can do is apologise and plead your innocence...
You might accidentally fire up the built-in screenshot of your phone through the shortcuts.