It's unlikely that anyone has a male Meez VIP account that others can use as they have to be paid for. There are websites such as Meez.us that claim to provide free VIP accounts, but I highly doubt that these will work.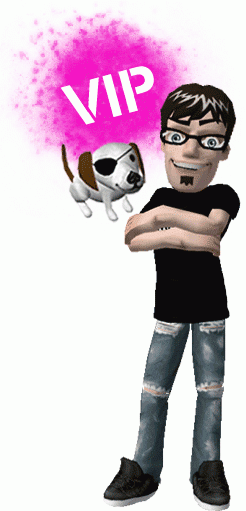 Why is it so difficult to obtain a free Meez VIP account?
As Meez VIP accounts are paid for, most people aren't too happy when others come along and obtain them for free. As with the majority of other companies, Meez will do whatever it can to ensure that people can't trick the system in order to get some free things.
There are plenty of websites that offer codes and free hacked accounts for a variety of subscription based companies, but the majority, if not all, of these sites won't work.
Other issues
Another problem you may face with these "hack" websites is that they require you to download certain files in order to obtain your free hacks. Many of these files are labelled incorrectly, and can actually infect your system with some pretty irritating viruses and adware. Not something you want to be dealing with, I'm sure!
Is it worth paying for a Meez VIP account?
There are many advantages to Meez VIP accounts, so it's probably worth investing in if you enjoy Meez. Some of the perks include:
A gold display name.
Less adverts.
Free "coinz" to spend on items.
Exclusive clothing items.